Coolest Smartwatch for Kids!
The KidiZoom® Smartwatch DX3 looks just like a grown-up watch, but is designed especially for kids. Explore time concepts, capture videos, snap selfies and take pictures anywhere. Includes a motion sensor for active games, a light that can be used as a camera flash or flashlight and so much more!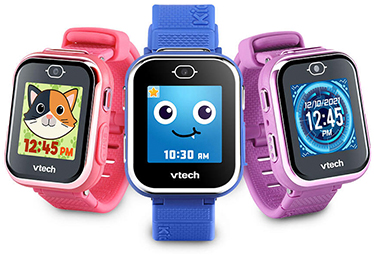 Capture & Get Creative
Dual cameras capture everything from selfies to action-packed videos with just one touch. Add fun photo effects, stamps, frames and filters to explore creativity. Use the built-in LED light and flash to brighten up dimly lit scenes or use as a flashlight.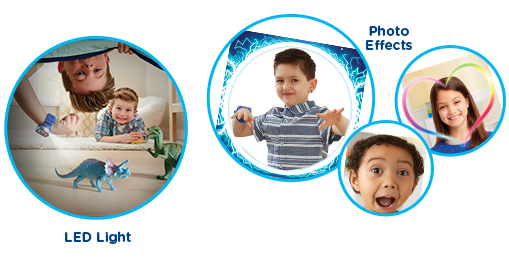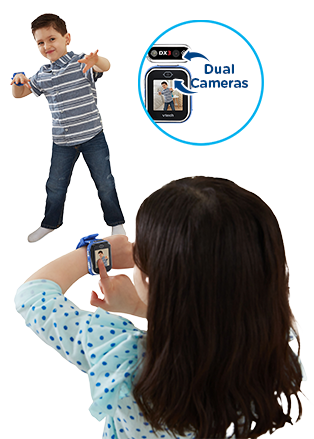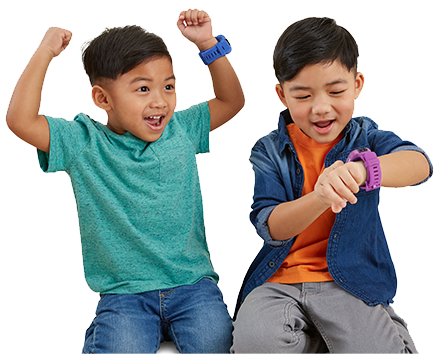 Game, Pair & Share Safely
Find AR monsters in the real world with Monster Catcher and play seven additional games. Scan the code on a friend's DX3 screen to securely share preset messages and play games together. (Requires two DX3 watches. Sold separately.)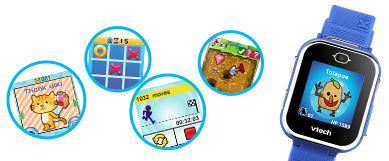 Additional Features



Cool Clock Faces

Swipe through 50+ digital and analog animated faces or create a new one. Each face comes to life when tilted or tapped.



Routines & Time Apps

Set daily reminders like "Ok to Wake" and "Bedtime" to practice daily routines. Use the time apps to hear the time, practice telling time,use a timer, alarm and calendar too.



Kid-Friendly Tech

Includes parental game controls and time limits. Switch to School mode to limit the DX3 to a watch only. The sleek, easy-to-use design is just the right size for a child's wrist and includes a breathable strap.



Secure Content

Charge the battery, save photos, videos and more! No Bluetooth or wireless technology ensures watch content is secure.
Product Information and Support