How do I change which friend appears as the recipient of my message?
In the KidiCom Chat™ home screen you will see a contact's image in the upper left corner. This is the person to whom your current message will be sent. By default it's your first registered child, or else the contact who you messaged most recently.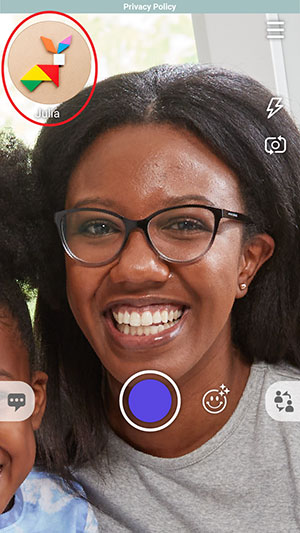 ---
To change this person, touch the Change Friend tab in the lower-right of the screen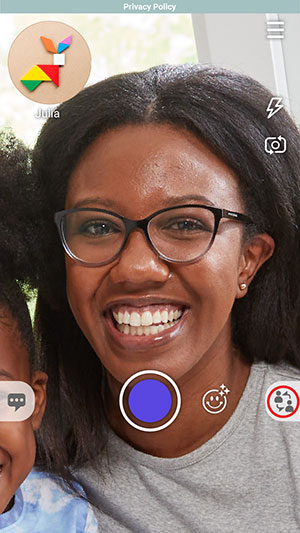 ---
A Friend List panel will then appear with your family members' images displayed. Tap a contact's image to set this person as your current recipient.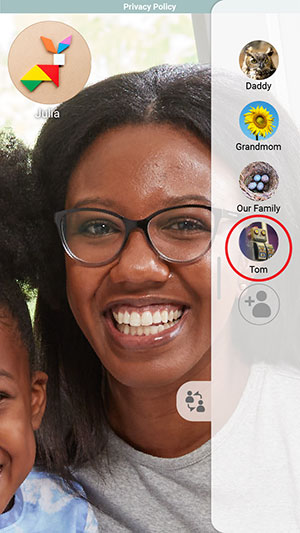 ---
Now you can send a message to that person, or tap on their face to see a history of your shared photo and video messages.